I can replicate any design on your guitar or another comparable - maybe even better - guitar.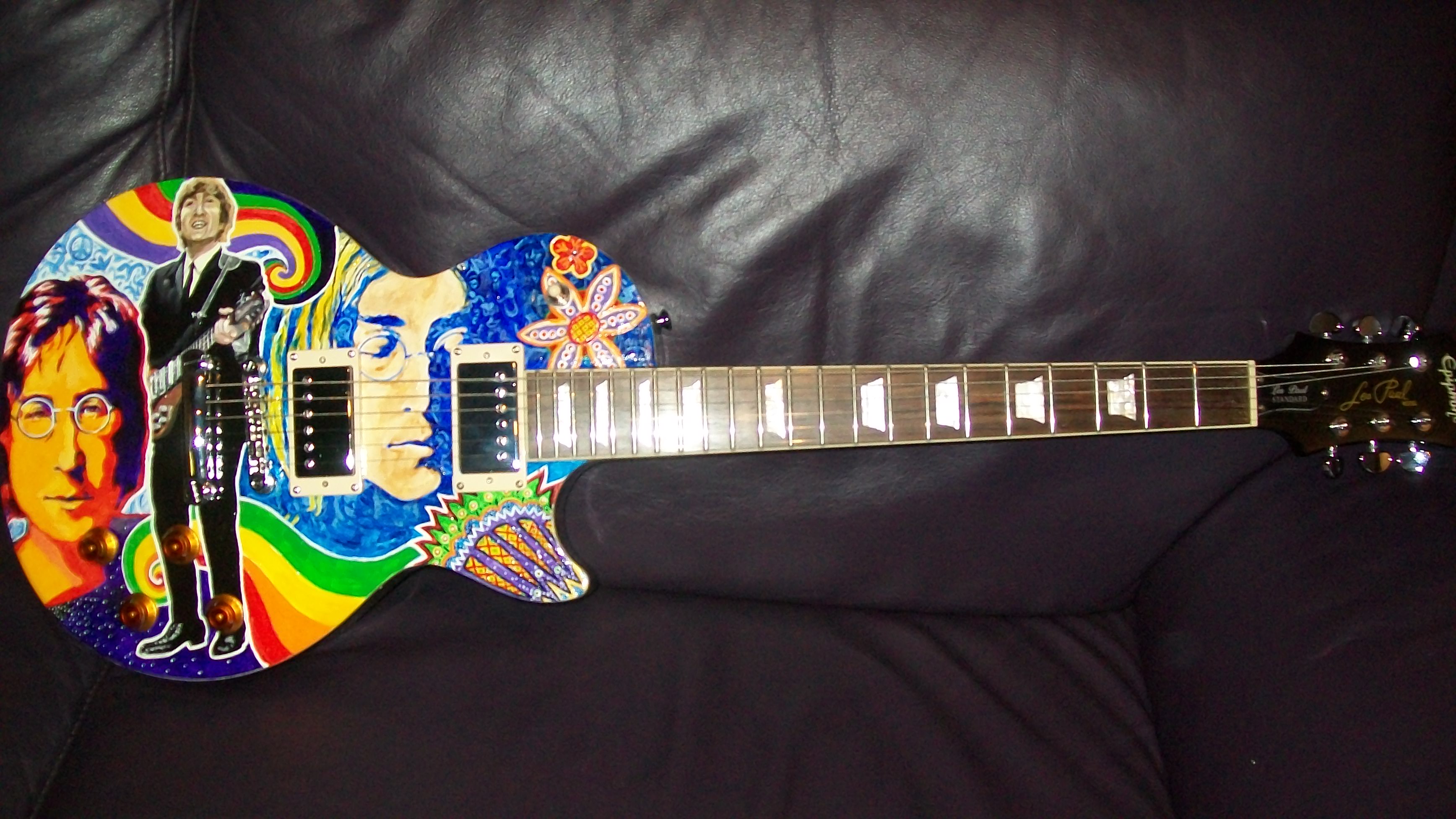 Click on thumbnail for larger picture




Les Paul with images of John Lennon.
This guitar was commissioned for the anniversary of Lennon's birthday in 2011
"I can't believe it, it's so beautiful, thank you!"- Suzan S.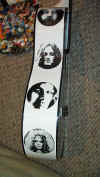 LED ZEPPELIN III - Custom ordered



click picture for larger view
"This is amazing man how in the world you was able to do the zep images so good they look like in life man you are lucky guy to have this pair of hands buddy...Amazing work. thanks so much. I can't wait to display it up in my room." - RON

Jimmy Page in all of his Glory


click picture for larger view
I put this baby on Ebay and it sold within 2 hours! Can I replicate it for you? Perhaps.

Eric Clapton guitar- from his famous SG guitar.



click to see larger view
"I have received the masterpiece...Thank you ..I cannot wait to give it to my husband..."-Brenda

The DALI Guitar
WOW!! This work was commissioned.
"I got the guitar today & it looks awesome! I may have you paint another one for me. Thank you so much!" - Keith


Les Paul Copy - "Swan Man"- SOLD
"...Great service, would buy again, my husband loves the gift-Thank you" - Mary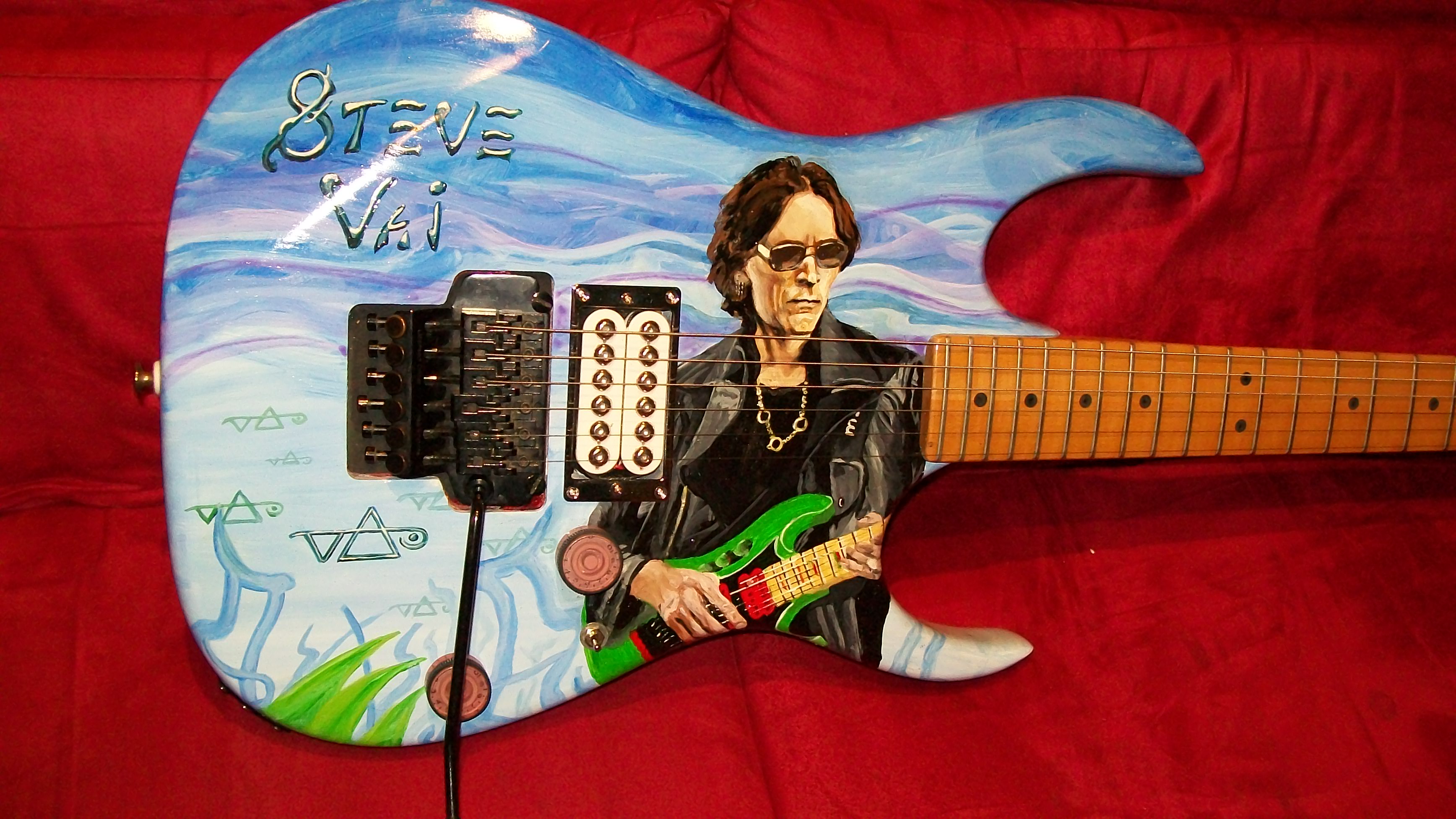 Steve Vai, Ibanez guitar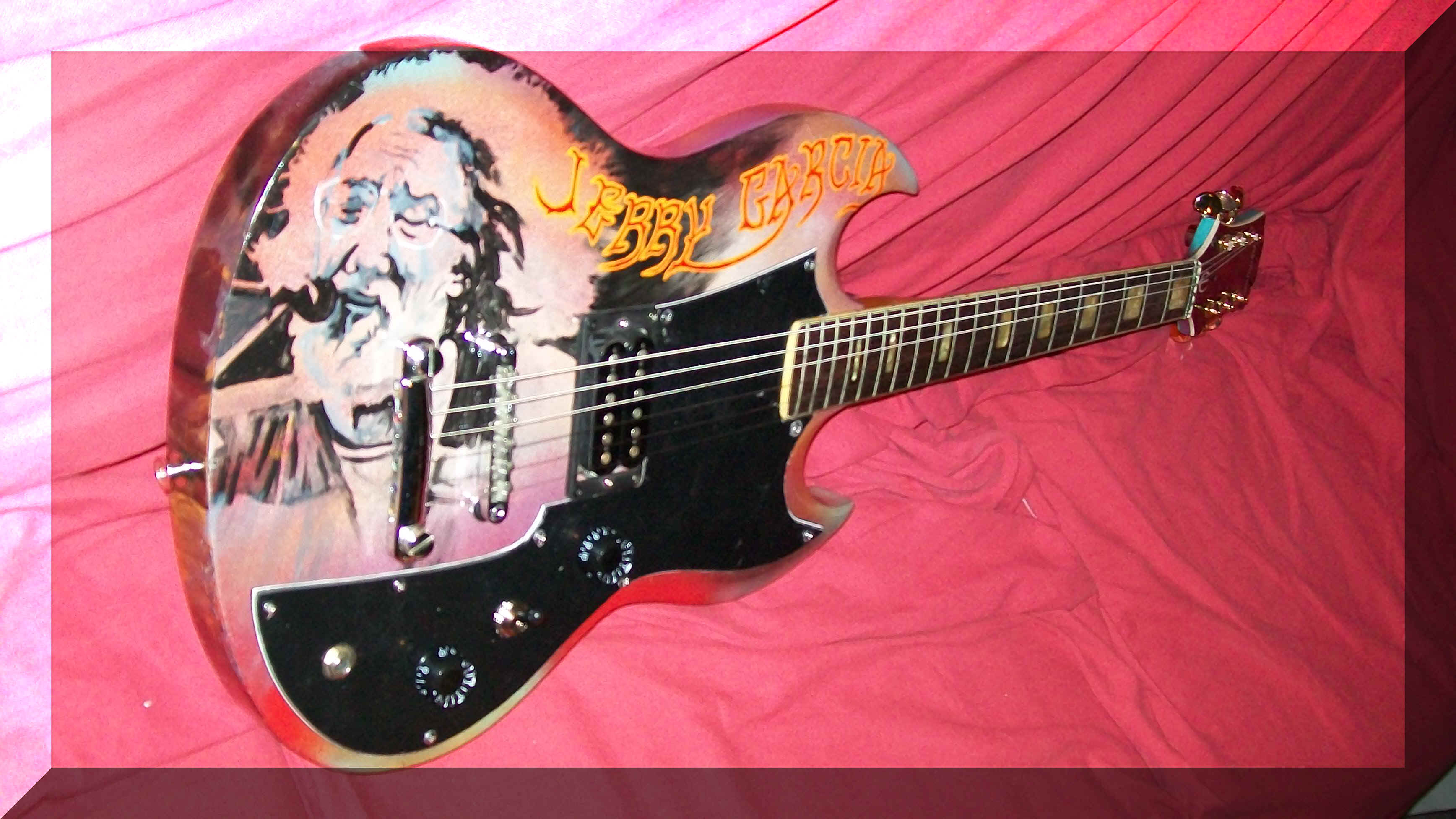 Jerry Garcia tribute guitar



Wonderful SG copy with a vintage Epiphone neck

Click on the thumbnails for a bigger view





Santana Guitar


KISS tribute guitar
What can I say, someone wanted this done for his daughter.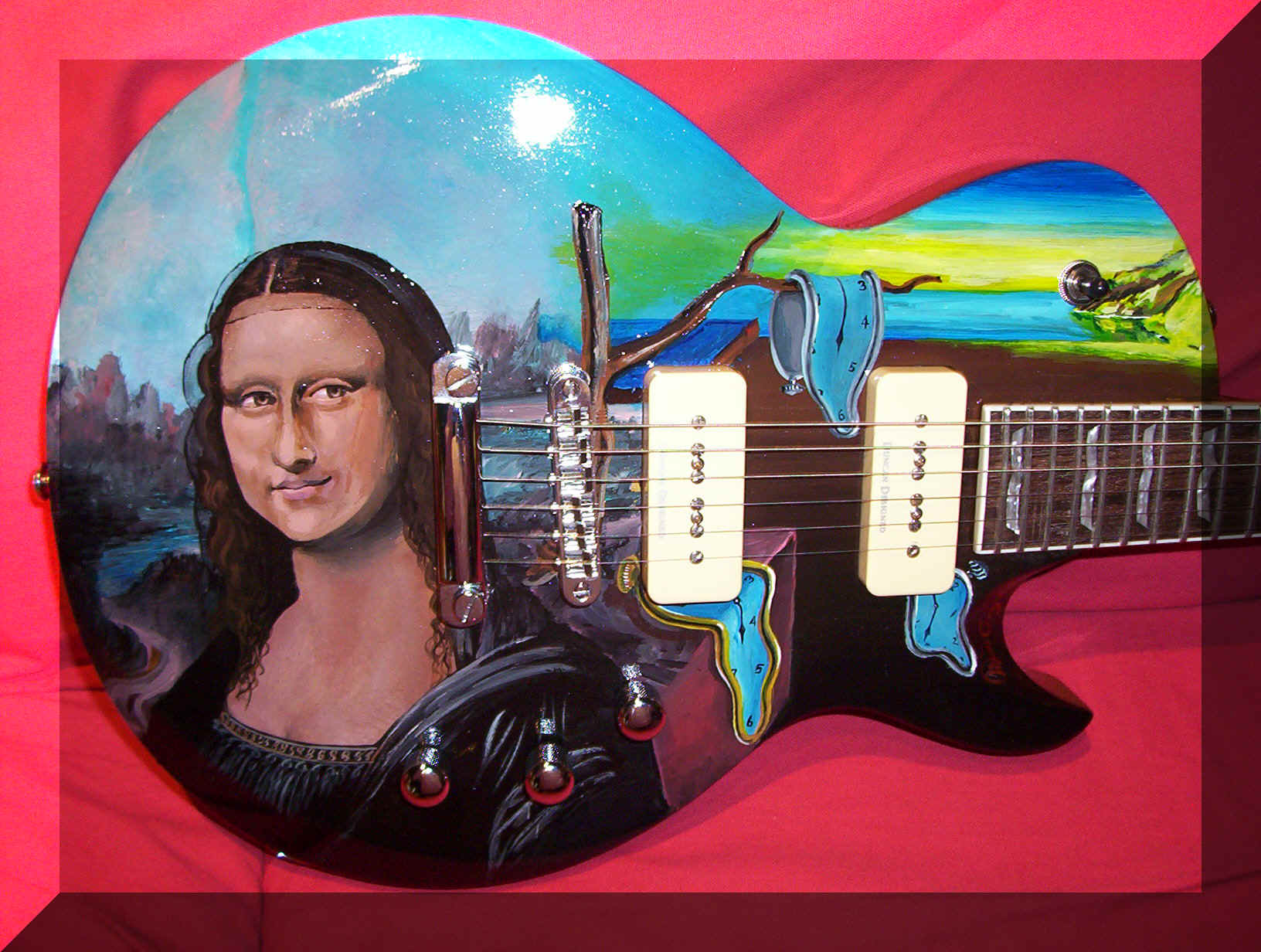 Mona Lisa/Persistence of Time
Two master works on one canvas- the guitar!!! The guitar is a 24 fret, Set Neck ESP Les Paul Style guitar. Great sound that is only over shadowed by the hand painted Master Works.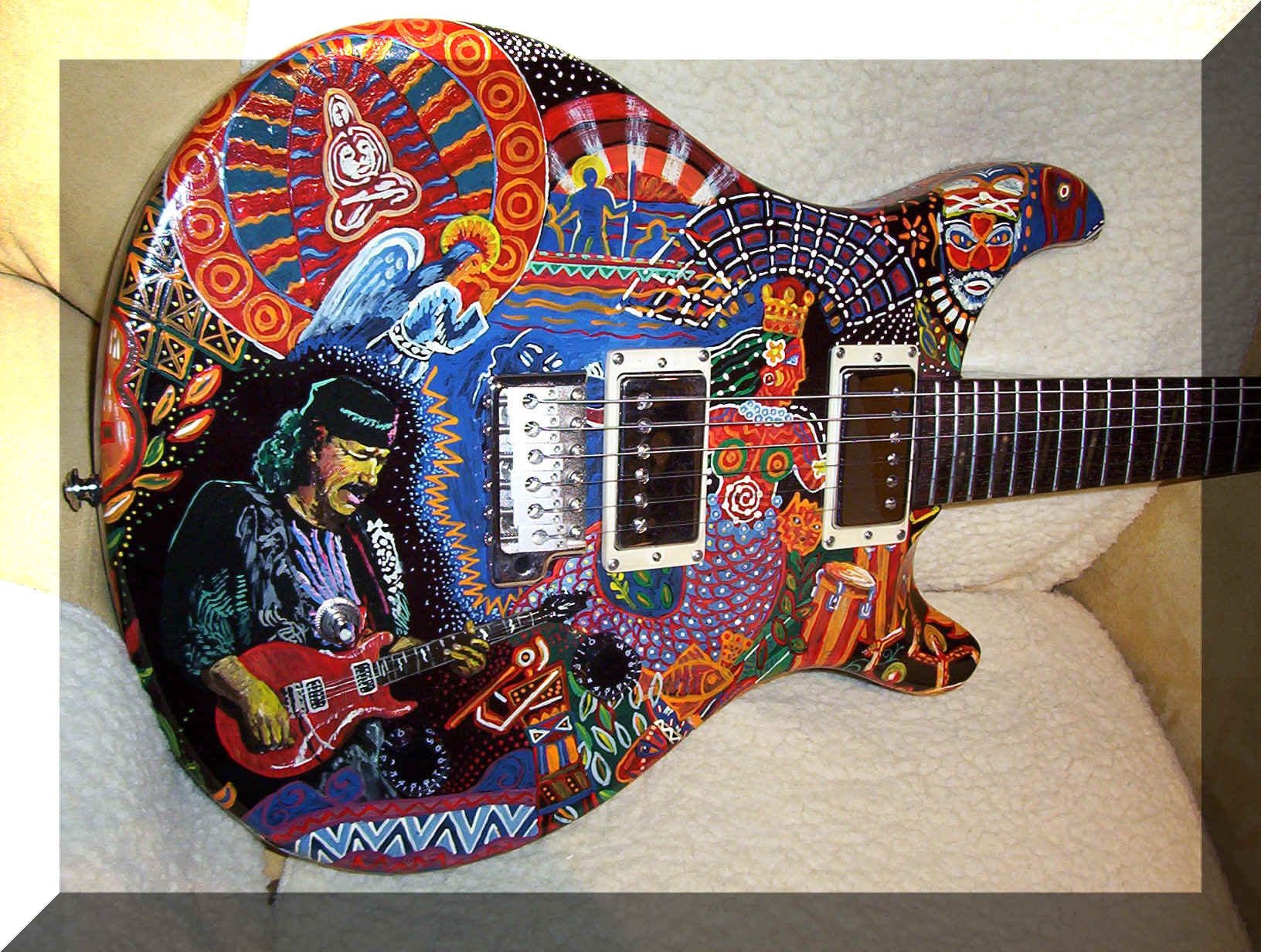 click on

image
wow!!! PRS with Santana images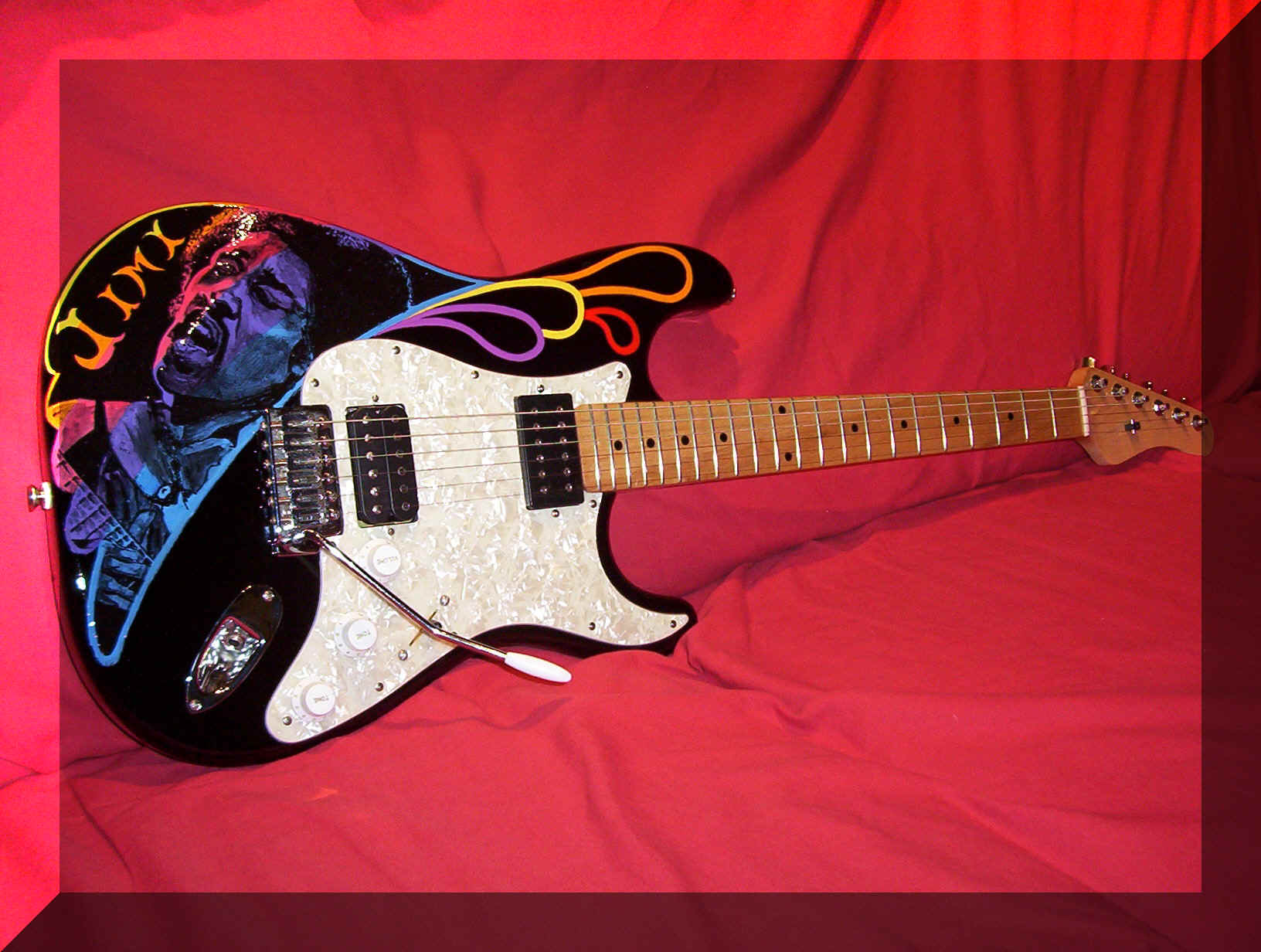 JIMI!!!


This is the only picture I have of the Stevie Ray Vaughn guitar I painted

Yamaha SG
Classic 80's guitar - SOLD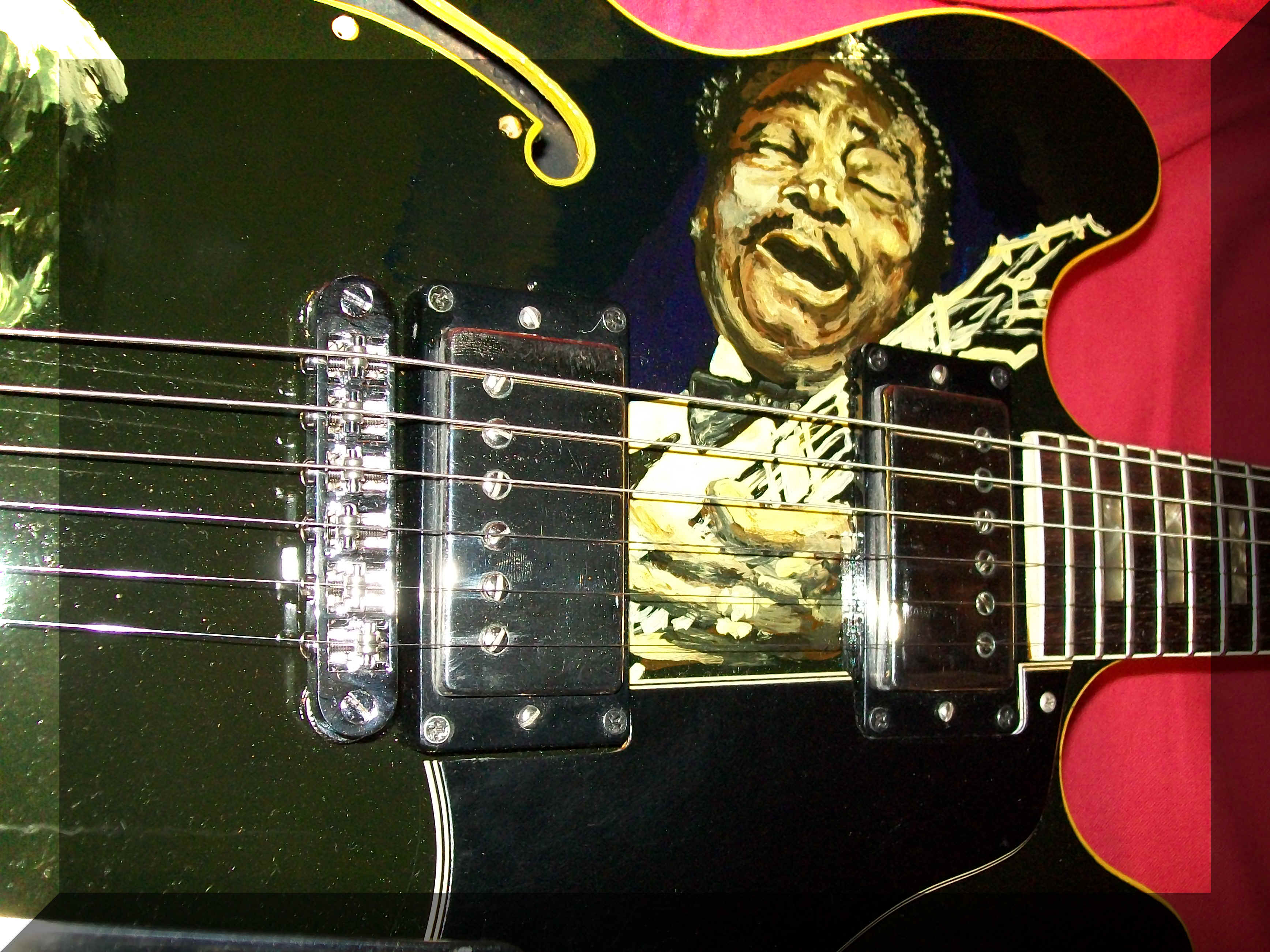 Gibson ES330- "My Lucille" - Sold
1968 classic guitar with images of BB King